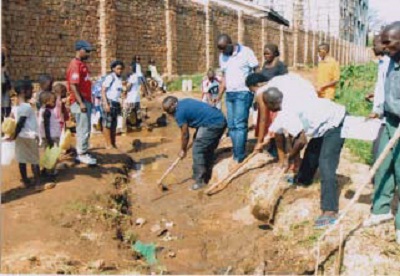 Luuka Cares
At Luuka, we are more than plastics, packaging and printing, we are a community. We strive to make our community and environment better. In our production area we work to use environmentally friendly products and reduce waste wherever we can by recycling. We strive to be a positive partner in our community. Our Luuka Cares Community will focus on volunteering, food drives and mentoring projects.
Some of our recent CSR activities include:
Donation of scholastic materials in Luuka District
Scholarships in a number of schools in Luuka District
Renovation of KCCA Church of Uganda school in Kawempe
Supporting Uganda Police Aids initiative in northern Uganda
Have a say?
If you have feedback, or a suggestion on how we at Luuka can better our CSR wing, please email us at: feedback@luukaplastics.com